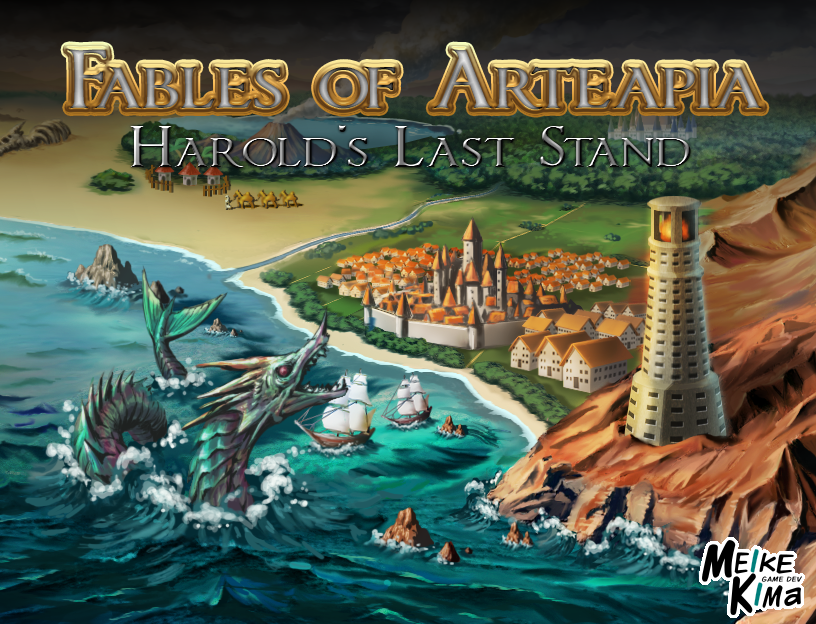 Fables of Arteapia: Harold's Last Stand
This is my entry for the Harold's Last Stand Game Jam.
Being a Jam entry created in two weeks, this game is not as polished as I would like. However, the main story line is playable from beginning to end.
Gameplay should take around a half hour, as I can run through it in about 15~20 min. Just don't get lost exploring, lol. I really wish I could have fleshed out the game world more, but it is what it is.
___

Website: http://meike.kimaprince.com
Twitter: https://twitter.com/MeikeKima

Like Retro Assets?
Like RPGs?